Selection Criteria for Shielding & Grounding Tape
Featured Product from JBC Technologies, Inc.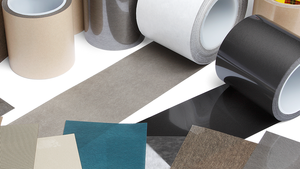 The 3M Electronics Materials Solutions Division offers a selection of electrically conductive tapes and adhesives that minimize EMI noise and crosstalk and provide EMI protection from a wide range of frequencies. JBC Technologies can convert these tapes to the specific size, shape, and configuration that you need to solve your specific challenge. Yet, due to their complex nature, choosing the right EMI/RFI shielding or grounding tape for your application is not a simple process. This post will walk you through some basic questions to help you narrow down which die-cut 3M Electrically Conductive Tapes & Films will work best for your application.
For the full article click here