The Cold Hard Facts About Hot-Melt Rubber Adhesive
Featured Product from JBC Technologies, Inc.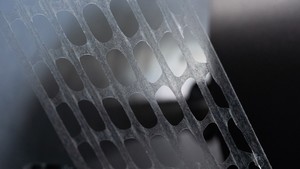 This post dives into the details of the hot melt rubber based adhesives that are used on hundreds of millions of die-cut seals and gaskets applications in industries ranging from automotive to healthcare. A quick snippet of what you'll learn: Hot-melt pressure sensitive adhesives are very good for bonding to polyester urethanes and features excellent performance when paired with polyethylene/polyolefin foams and films and other low surface energy LSE materials like polyolefin plastics such as polypropylene and polyethylene as well as "non-stick" surfaces such as polytetrafluorethylene (PTFE).