Cold Hard Facts About Hot-Melt Rubber Adhesives
Featured Product from JBC Technologies, Inc.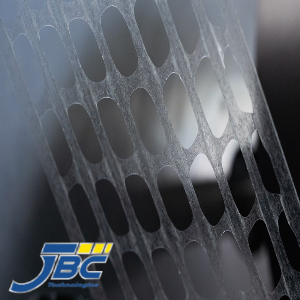 Rubber-based, hot melt adhesives are everywhere. They're the adhesives of choice for gaskets and seals in cars, jet airplanes, medical devices, consumer electronics, and tractors. If you're looking for a primer, we suggest you click over to our award-winning blog post Intro to Rubber-Based Pressure Sensitive Adhesives.

Because our other rubber-based PSA blog intro was so popular, we decided we'd follow-up with The Cold, Hard Facts About Hot Melt Rubber Adhesives. We'll dive deep into hot melt rubber pressure-sensitive adhesives to explore:
As a custom flexible materials converter, we can take your ideas from concept to reality. We can laminate rubber-based PSA to a roll of high-performance microcellular urethane, slit it into narrower rolls and use high-speed, tight tolerance rotary die-cutting to produce custom adhesive-backed parts.
Bring your next die-cut part challenge to us. Submit your project here or give us a call at 440-327-4522.