WHITE PAPER: Die-Cut Thermal Management Solutions
Featured Product from JBC Technologies, Inc.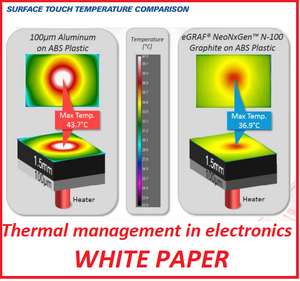 Users constantly demand more from their electronic devices. Now more than ever they want smaller, sleeker, lightweight designs that are capable of processing at optimal speed. They expect greater functionality, power, and data requirements— along with 24/7 usage. But all that increased power consumption generates heat, and excess heat inhibits performance and reliability, placing the intended operating life of the device in jeopardy.
To keep components cool, design and application engineers are tasked with finding the right thermal management solution. They must move excess heat away from critical components within the device, but they're challenged to do so within a smaller form factor.
JBC Technologies provides custom die-cut solutions that solve thermal management challenges for many manufacturers.
With the demand for thermal management solutions on the rise, we wanted to share some of what we've learned over the years. This White Paper, which includes insights and information from some of our material manufacturer partners, takes a closer look at how to approach the challenge