Bellhousings ~ mechanical power transmission
Featured Product from jbj Techniques Limited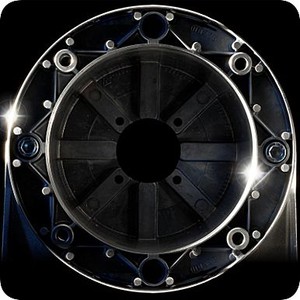 jbj Techniques manufacture and supply the most comprehensive range of bellhousings in Europe meeting all European and worldwide standards such as VDMA, NEMA and ATEX.
Tailored to suit each individual drive, we have the ability to connect electric motors with frame sizes from D56 to D400L to any given pump type without misalignment.
www.jbj.co.uk/bellhousings.html
Available in aluminium, for general industrial power transmission applications, an additional range of noise reduction equipment exists for noise and vibration sensitive applications.
Bellhousings made from cast iron and sg iron materials, stainless steel and a range of exotic materials, units specifically designed for the most aggressive of environments.
A complete range of equipment also exists to allow the connection of diesel, petrol and air motors to any driven component.
Drive line harmony - achieve the best results to transmit mechanical power from A to B, transmit mechanical power from the driver to the driven.
Wide range of bellhousings, in large numbers kept in stock for prompt delivery.
ATEX compliant stainless steel, carbon steel, GGR & GGGR cast iron bellhousings combined with ATEX compliant 'JXL' torsionally resilient couplings, of pin and bush design. Specified, manufactured and supplied to the requirements of your application.
ATEX certificated to Directive 2014/34/EU II2GD-IM2-TX -50°C = Service Temp = 105°C. Harmonised Standards BS EN 1127:1, BS EN 13463:1, BS EN 13463:5, BS EN 50303
» The couplings do not produce static and do not sustain burning.
» Maximum shaft diameters up to 400 mm.
» Torques of 300,000 Nm. and
» Speeds up to 11,000 rpm. can be accommodated.
The anti-static, flameproof 'JXL' range of resilient couplings is able to accept angular, radial and axialmisalignment, they are torsionally resilient, non-lubricating and capable of operating between temperatures of –50°C and +105°C.
Also available are engine bellhousing and 'JXL' anti-static, flameproof flywheel coupling.
ATEX certificated to Directive 2014/34/EU II2GD-IM2-TX -50°C = Service Temp = +105°C.
Harmonised Standards BS EN 1127:1, BS EN 13463:1, BS EN 13463:5, BS EN 50303, BS EN 1834-1, BS EN 1834-3
For further details please see https://www.jbj.co.uk/anti-static-couplings.html#ATEX-coupling-bellhousing