Gear pumps, efficient and reliable.
Featured Product from jbj Techniques Limited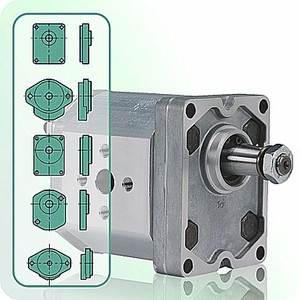 These hydraulic gear pumps have high overall efficiencies, normally above 90%. The product range is available in various mounting formats including SAE and DIN.

A complete range of reversible units and gear motors compliment the range of hydraulic pumps and motors for all types of industrialprocess, heavy plant, agricultural and commercial equipment.
These hydraulic gear pumps and motors can work under heavy duty operating conditions and transmit high hydraulic power, feature good hydraulic, mechanical and volumetric efficiency, low noise level and, last but not least, compact dimensions and low weight/power ratio. Ideal for both industrial and mobile industry sectors.

A helpful guide to pump drives: how-to-select-the-right-pump-drive-for-an-application-learning-the-basics

You name the application, we specify the gear pump.
For further detail: https://www.jbj.co.uk/gear-pumps.html


Play Gear pumps, efficient and reliable. Video