AS1895/7 and AS1895/23 seals
Featured Product from JETSEAL, Inc.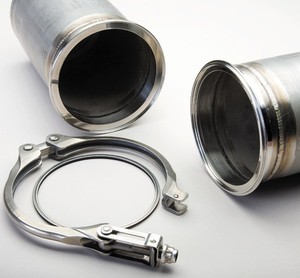 Safety is the most critical requirement associated with aircraft, aircraft engines, and airframes. Sealing components operate in extreme environments of high temperature and high pressure. Additional demands related to constant vibration, friction, and exposure to corrosive chemicals require seals that can sustain long-life and dependability while maintaining peak performance to strict operating guidelines.
JETSEAL, an industry leader in resilient metal seals, provides sealing solutions for aircraft, space, and other industries demanding absolute dependability in quality, reliability, and performance.
AS1895 metal seal rings are available in both the AS1895/7 and AS1895/23 profiles. JETSEAL supplies the full range of AS1895 seal ring sizes from -100 to -750.
JetSeal produces all of its products to the certified quality requirements of ISO 9001:2015 and AS 9100D and is NADCAP approved for welding.
Contact Us if you would like more specifics on AS1895 seal profiles, sizes and pricing.
AS1895/7 Series AS1895/23 Series
AS1895/7-100 AS1895/23-100
AS1895/7-125 AS1895/23-125
AS1895/7-150 AS1895/23-150
AS1895/7-175 AS1895/23-175
AS1895/7-200 AS1895/23-200
AS1895/7-225 AS1895/23-225
AS1895/7-250 AS1895/23-250
AS1895/7-275 AS1895/23-275
AS1895/7-300 AS1895/23-300
AS1895/7-325 AS1895/23-325
AS1895/7-350 AS1895/23-350
AS1895/7-400 AS1895/23-400
AS1895/7-450 AS1895/23-450
AS1895/7-500 AS1895/23-500
AS1895/7-550 AS1895/23-550
AS1895/7-600 AS1895/23-600
AS1895/7-650 AS1895/23-650
AS1895/7-700 AS1895/23-700
AS1895/7-750 AS1895/23-750
Parts are available in convenient order sizes from 50 pieces to 5, 000 pieces. Please call for pricing and availability or fill out the Application Data Sheet (PDF) and Quote Request Form.
Telephone: (800) 644.5660
Local Number: (509) 467.9133