Come see us at ASME Turbo Expo
Featured Product from JETSEAL, Inc.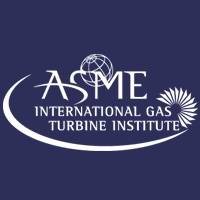 Visit JETSEAL, Inc. at the ASME Turbo Expo June 18 - 20, 2019 at the Phoenix Convention Center, Phoenix, AZ, Booth# 301.
About JETSEAL, Inc.
JETSEAL is an industry leader providing cost-effective sealing solutions to many industries requiring absolute dependability, reliability and performance.
Whether your company is seeking a standard metal seal or a custom metallic seal assembly, JETSEAL solves difficult sealing issues. In addition to high temperature and high pressure metal E-Seals and C-Seals, JETSEAL produces specifically engineered seals to meet your specific sealing requirements. JETSEAL's resilient metal seals comprise a complete selection of cross-sections, sizes, shapes and materials capable of satisfying a vast variety of demanding applications. JETSEAL produces all of its products to the certified quality requirements of
ISO 9001:2015 and AS 9100 Rev D
and is
NADCAP approved for welding.
About ASME Turbo Expo
Now in its 64th year, ASME Turbo Expo is recognized as the must-attend event for turbomachinery professionals working in the turbine industry. The technical conference has a well-earned reputation for bringing together the best and brightest experts from around the world to share the latest in turbine technology, research, development, and application in the following topic areas: gas turbines, steam turbines, wind turbines, fans & blowers, Rankine cycle, and supercritical CO2. ASME Turbo Expo offers unrivalled networking opportunities with a dedicated and diverse trade show floor. The 3-day exhibition attracts the industry's leading professionals and key decision makers, whose innovation and expertise are helping to shape the future of the turbomachinery industry and features a Student Poster Session.
Watch a Video about ASME Turbo Expo.