Non-Circular Metal Seals
Featured Product from JETSEAL, Inc.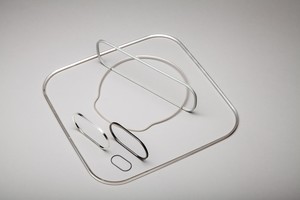 JETSEAL takes great pride in the expertise of our in-house engineering staff to develop non-circular shaped sealing solutions that meet our customer's unique applications. In addition, we have the testing capabilities to verify leak rate, compression loads and spring back. The non-circular shapes currently manufactured by JETSEAL include:
Square
Oval
Rectangular
Racetrack
Teardrop
Trapezoid
Metallic Options:
Alloy 718 (AMS 5596, 5589,5662)
Alloy X-750 (AMS 5598, 5582, 5667)
Waspaloy (AMS 5544, 5706, 5586, 5708)
Other metallic options are available
Plating/Coating Options:
Silver (AMS 2410, 2411)
Tin (ASTM B545)
Nickel (AMS 2403, 2424, QQ-N-290)
Gold (Mil-G 45204)
PTFE (AMS 2515)
Please call for pricing and availability or fill out the Application Data Sheet (PDF) and Quote Request Form.
Telephone: (800) 644.5660
Local Number: (509) 467.9133