Wire EDM Services
Service Detail from JIT Global Enterprises, Inc.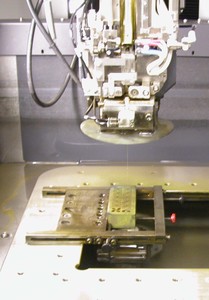 Rearick Tooling includes a Wire EDM job shop specializing in wire EDM (WEDM) and conventional EDM services.
Our 10 Wire EDM and 5 conventional EDM machines are capable of automating the manufacturing process through LIGHTS OUT operation. Saving you money with a fast turnaround.
We specialize in the following materials:
Carbide
Titanium
Carbon Steel
Graphite
Tool Steel
---