JTAG Live
Product Announcement from JTAG Technologies Inc.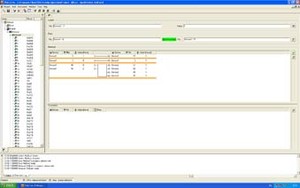 JTAG Live, the easy-to-use and extremely economic board debug tool, comes from JTAG Technologies. They have been in the boundary-scan business since 1993, and have used that experience to create an all-new, low-cost tools suite accessible to every engineer and technician involved in PCB debug and test.
As hardware designers themselves, JTAG Technologies knows the pressures facing today's EE — design a new product that's highly functional and meets strict cost and reliability objectives. And, of course, be sure to get your prototypes up and running quickly.
Underneath the skin of JTAG Live is the power of boundary-scan, capitalizing on the built-in test resources in many of the chips on your board. But to use JTAG Live, you don't need to know the anything about boundary-scan, because they did that part for you.
One of the JTAG Live apps, Buzz, is available for download at www.jtaglive.com free of charge. Two other apps, Clip and Script, are available for a nominal price.
Please click on the links for more information or request a quote today!
---