SMD Quartz Crystal JXG32P4
Product Announcement from Jauch Quartz America, Inc.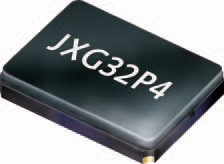 4 Pad Version · 3.2 x 2.5 mm
glass sealed ceramic package
extended temperature ranges available
high mechanical reliability type available
for automotive type, see automotive datasheet
Glass sealing contains small amount of Pb in accordance with RoHS directive, exemption No 7.
Jauch provides the most comprehensive range of structural elements for frequency control. Our high quality range extends from frequency control products for standard operating conditions to high-stability, shockproof components that are capable of operating under the most extreme conditions. Our products provide total reliability in the most demanding environments and fulfill the prerequisites of the most innovative high-tech applications.
---