Saw Products
Product Announcement from Jauch Quartz America, Inc.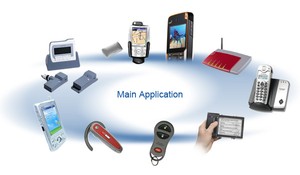 Some Features
Ceramic Seam Weld Package
Excellent Reliability
SMD Miniature Package
At Jauch Quartz, customer satisfaction is not just an empty phrase, but a living reality. Delivery reliability is a proven fact at Jauch Quartz.Constant deliveries to renowned customers the world over prove that relying on Jauch Quartz means relying on production security. Because for us, overall product quality has always entailed a great deal more than just the product alone. With our Customer Support Center we offer active cooperation in any situation. Even in the concept phase of a development, it's worth discussing an optimal solution with us.
Jauch offers pre developed as well as custom-made SAW products.
---