Short 6" Production Vises
Featured Product from Jergens, Inc.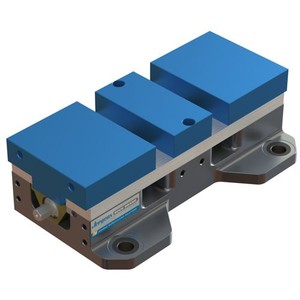 Compact Design is Ideal for Machines with Small to Medium Size Tables
Jaws are Interchangeable with Standard Length Jergens Production Vises
Directly Compatible with Jergens Ball-Lock Quick Change System
Multiple Base Styles Available
Advanced Implementation of Quick-Change Fixturing Technologies Across Machine Platforms
Today there are more quick change technologies available than ever before for multi-axis, horizontal and vertical machining centers.
Explore the benefits of broadly implementing a quick change fixturing strategy to achieve plant wide savings in setup and part changeover time with Jergens' Workholding Solutions.
Jergens' components create opportunities to complete multiple operations using the original clamping, again reducing set-up time, but also increasing accuracy and repeatability. Contact us to discover methods for applying your specific needs for improved manufacturing and ROI.