Glass laser cutting and micro drilling
Service Detail from Jiangyin Deli Laser Solutions Co., Ltd.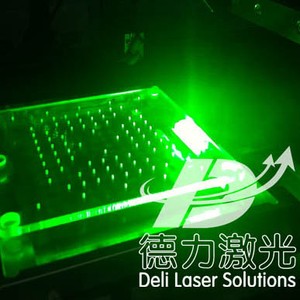 Deli has rich experience to treat glass machining job. We have different processes to cut thin glass according to different requirements of cost, quality, precision and delivery. We have worked for customers from many different applications, such as medical, consumer electronics, optics, semiconductors, solar cell, mechanical etc.
Our capacity is:
1. fast cutting of thin glass (less than 1mm thick) with good precision ( best could be +/-2um) and no chipping.
2. Micro drilling in glass, the max aspect ratio could be 0.1mm holes in 5mm thick glass, Min hole size: 0.05mm
3. 2.5D micro structuring, we could not only make micro via drilling, but also step holes, or other 2.5D structures in glass.