High-current Slip Ring
Featured Product from JINPAT Electronics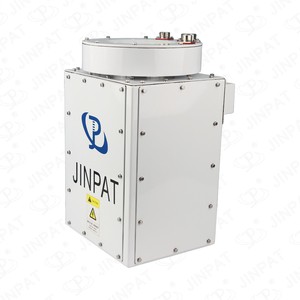 To design a dedicated slip ring for the platform winch, large current-carrying capacity is the main factor, which is considered in electricity transmission. As is required by the customer, JINPAT has recently accomplished a high-current slip ring that is possible to transmit 350A large current in 3 circuits. Furthermore, it can also withstand harsh environment with IP56 high protection level. There is no need of worrying about its operation in marine field. 380V high working voltage supports its feasibility in the application.
Specification
Circuit: 3 ckt*350A
Voltage: 380V AC
Dielectric Strength:≥1000V@50Hz between circuits
Insulation: ≥500MΩ@1000VDC
Working Speed: 0~1 rpm
Contact: Copper Graphite
Hole Dia: 350 mm
Working Humidity: ≤90%RH
Working Temperature:-10°C~+60°C
Application:
For more solution, please contact us.