IP67 Engineering Machinery Slip Ring
Featured Product from JINPAT Electronics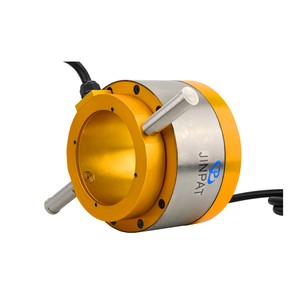 It is a slip ring designed exclusively for construction machinery. With a high protection level up to IP67, it can operate bare in harsh environment. Pull-pole design for rotor side allows the part to keep operation regardless of vibration. To meet more challenges, circuit number, working speed, current and voltage are options for customers. Transmission of signal and current can be done respectively or together.
Features & Advantages
Simultaneous transmission of power, various signals including throttle signal and CANBUS signal
360° rotating transmission with little transmission loss
Reliable performance
No data package loss
Being dust and water tight, together with a wide range of working temperature
IP67 high protection level
For more solution, please contact us.