Integrated Ethernet Slip Ring
Featured Product from JINPAT Electronics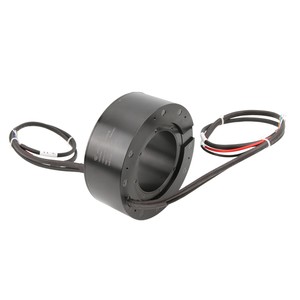 It is a high precision slip ring that integrates electricity with high frequency by special structure and manufacturing technique, relatively independent, no interruption.
The unit enjoys a stable transmission and holds a leading place with originality in its field.
It is able to transmit power, common signal, industrial Ethernet, USB2.0 and high definition video signal at one time.
The remarkable point lies in its integration of high frequency rotary joint with stable signals, which is certified by the in-house tests and acknowledged by customers.
Wires are linked to connector or joint in a convenient way with stable performance, no interruption of signal or packet loss.
Its light weight and compact structure, lowers the whole weight of the equipment, achieving an easy installation.
Advantages
Long service life
Maintenance free
Rapid delivery
Custom solution