Marine Slip Ring
Featured Product from JINPAT Electronics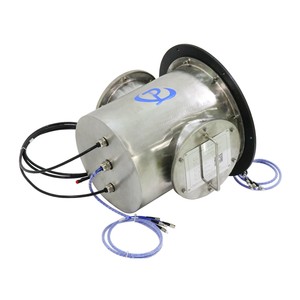 The carbon brush slip ring manufactured by JINPAT is a part loading large current with a high working voltage up to 4000VAC. It is an electrical slip ring that integrates 4 channels fiber optic rotary joints. The wavelength of its optical part is 1270/1610nm. The key point lies in its high protection level up to IP66. Such a slip ring is designed especially for marine field use. For more challenging needs, JINPAT is ready to provide a custom solution for the specific equipment.
Features
Integrated unit of fiber optic part and carbon brush slip ring.
High protection level (IP66), excellent resiliency of outdoor installation.
High voltage with reliable electric performance.
Copper graphite contact, long life span.
Convenient maintenance with external window for regular cleaning.
Custom solution.
For more solution, please contact us.