Offshore Platform Crane Slip Ring
Featured Product from JINPAT Electronics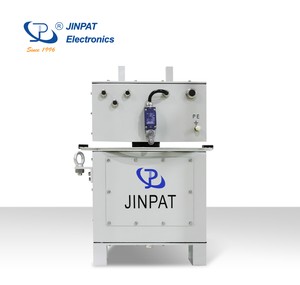 The offshore platform crane is mainly used on the offshore platform. It is an offshore platform for loading and unloading cargo and lifting personnel to the platform. It is one of the most important production and safety equipment in offshore oil production. Its safety, reliability, serviceability, wind resistance and corrosion resistance are very high. Thus the slip ring features:
Installed on offshore platforms, transmitting power, ship control signals, analog signals and digital signals, etc.
Offshore operations, harsh environment, frequent operations, high strength, high reliability and safety requirements.
Protection requirements are IPX6, stainless steel 316 housing or with explosion-proof certification.