Pancake Slip Ring for Tripod Turnstile
Featured Product from JINPAT Electronics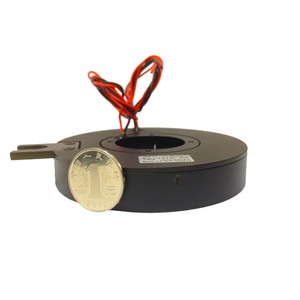 With its compact design and reasonable prize, tripod turnstiles are well received in the access control market. They are commonly used in subway, train station or other entrances. Rotary joints are important components for these facilities.
JINPAT pancake slip ring provides power and signal transmission for the tripod turnstiles. The design of our pancake slip ring is graceful and agile. With high-precision processing technology, the pancake rotary joint is able to transmit signal effectively while maintaining a smooth rotation.
Features and advantages:
Compact size

Low friction

Smooth rotation

Small current, energy saving

Long service life over 5,000,000 revolutions

Adaptable to outdoor environment
Optionals:
Number of circuits

Ring material

sliver plated/ gold plated.