RF Rotary Joint LPHF-01M
Featured Product from JINPAT Electronics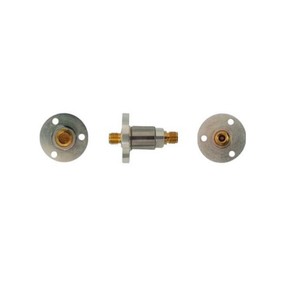 JINPAT LPHF-01M RF rotary joint is a single channel part that supports hybrid transmission of HF signal, control signal, communication signal, power, and fluid, etc. The unit is compatible with data bus protocol and transmits analog and digital signals in 360° rotation. With a compact figure, it enjoys a high transmission rate. Its frequency range is up to 18GHz. Working in a temperature range of -55?~+85?, it is applied widely in satellite ground station, air traffic control radar, military radar system, ECS, and video surveillance system.
Frequency Range: DC-18GHz
Stationary Wave Ratio: 1.5

Insertion Loss: 0.3dB

Phase Shift: ?1°

Working Temperature: -55~+85°C

Easy installation
For more solution, please contact us.