RF Rotary Joint Transmitting HF Signal
Featured Product from JINPAT Electronics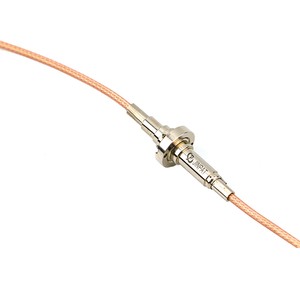 JINPAT LPCC-01A product is a linear RF coaxial connector that transmit HF signal between stationary and rotating parts in a continuously rotary system. Moreover, it can transmit analog signal with a frequency of over 500MHz-30GHz. It is able to process signals, including wave filtering, phase modulation, mixing, attenuation, demodulation and amplitude clipping. Its stationary wave ratio and low insertion loss cater to the need of weapon system and precise meter and instrument.
Features
Transmitting analog and high-speed digital signal

Compatible with data bus protocols

A characteristic resistance of 75Ω

Compact design
Large-capacity power transmission
No lubrication, maintenance free
Long service life
For more solution, please contact us.