Ultra-Long Life Slip Ring with Liquid Metal
Featured Product from JINPAT Electronics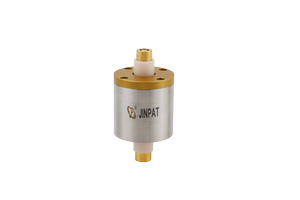 The service life of a slip ring is a factor influencing the slip ring selection. To meet the specific requirement, JINPAT has launched an ultra-long life slip ring with a high rotating speed. Specifically, it is a liquid metal slip ring, which is characterized by minor loss and micro fluctuation value. As for signal transmission, it has the capability of transmitting more than 10 kinds of special signals. At present, such kind of slip ring of 1 circuit has gone through the test, which is delivered to the customer. Also, 2-circuit part is also in development in preparation of the material.
Features
Transmit more than 10 kinds of signals
High rotating speed: 2000 rpm
Ultra-long service life: 1 billion revolutions
Reliable performance
Small fluctuation value
Minor loss
Application:
Military Machinery Equipment
Rotary Platform
Automatic Equipment
For more solution, please contact us.