Eliminator HDL with Integrated Load Cell ™
Featured Product from Joyce/Dayton Corp.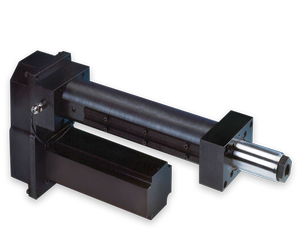 The Eliminator HDL combines all the precision features of the HD series with the additional benefit of an integrated load cell, providing continuous and accurate measurement of applied thrust. This heavy-duty, rugged linear actuator provides a clean, simple, and economical solution for your high-speed precision thrust applications.
Click here for more information.
Founded in 1980, EDrive pioneered the evolution of precision electromechanical actuators with our first patented design. Over the years, our business has grown based on our philosophy of design flexibility and rapid response to our customers' requests. While we offer "standardized" product lines we regularly customize based on specific needs.