Joyce Jacks in the Printing Industry
Featured Product from Joyce/Dayton Corp.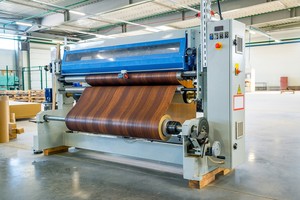 Joyce/Dayton Jacks are used by printing machine builders in a variety of production machines. Their characteristic self-locking design allows them to maintain gap adjustments on slitters, and laminators. Jacks are also used in material handling to adjust conveyor heights and to increment stackers. Printing applications typically use smaller jacks from 250 pounds up to about 15 tons, and our jacks are available in capacities up to 250 tons.
Common Printing Industry Applications
Position rolls on laminators
Conveyor height adjustment
Adjust cart for roll removal
Adjust knives on slitters
Joyce/Dayton provides complete mechanical systems including motors, gear boxes, shafting and controls enabling the customer to specify all jack related products from a single, reliable source. Experienced Application Engineers offer practical solutions to enhance the performance of Joyce Jacks in Printing Industry applications.
Solution Design Specifications
Self-Locking screw jacks
Jacks that are keyed for non-rotation
Stainless steel jacks to resist corrosion
Anti-backlash option
High ratio gearsets with 100 turns/inch
**************************************************************************
To find your solution, contact an experienced Application Engineer at sales@joycedayton.com or (800) 523-5204.
Download JAX® Online, our free browser-based design software at joycedayton.com
**************************************************************************
Joyce/Dayton a Trusted Leader
Here is why it's easy to do business with Joyce:
Joyce, providing innovative solutions since 1873
Highest quality products backed by exceptional warranty
Extensive experience in the Aerospace Industry
Options include: Anti-backlash nut, Stainless steel components, Special Finishes, Custom Controls
Free online design software
Commitment to total customer satisfaction
Outstanding on-time delivery record