Group C & D Oil-Free Pumps and Compressors
Featured Product from KNF Neuberger, Inc.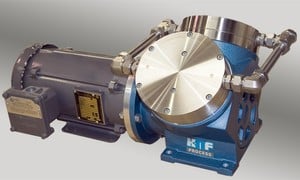 Now with flowrates up to 110 lpm (3.9 CFM), these pumps generate a deep vacuum to 29.86" Hg using only 2 stages. Compressors to 60 PSIG. The pumps are oil-free and contamination-free. Aluminum, PTFE & FFPM resin, 316 stainless steel, Hastelloy and other alloys are available for handling neutral to difficult corrosives. Applications include chemical plants, environmental sampling, CEM's (Continuous Emission Monitoring) in hazardous locations, petrochemical sampling, and in research labs where volatile chemicals are handled. Complete specifications are listed in KNF's ex-proof pump application guide, also available at our website.