Pump offers improved pneumatic performance
Featured Product from KNF Neuberger, Inc.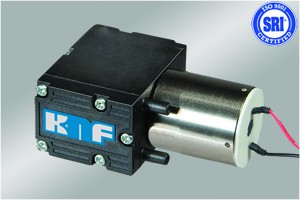 This double head KNF pump features internal head connections integrated into the housing for high flow and exceptional gas tightness. The volume within the sealed compressor housing is not compressed, resulting in extremely low noise levels. The pump is available with DC, ironless-core, or brushless DC motor for longest life.
KNF offers a wide range of diaphragm pumps for OEM applications, and are willing to modify our design to exactly fit your needs.