Save Energy Costs with NIR Technology
Featured Product from KPM Analytics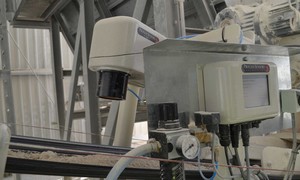 Improve Sand Drying Efficiencies & Save Energy Costs with NIR Technology
As the global population continues to grow, so does the demand for new and modern infrastructures. From the building of new homes, factories, and warehouses, to the development or repair of roadways and other transportation structures, the construction industry is in an upswing of growth to answer these demands.
As a result, construction materials are at a premium – and sand production is at the top of the list.
Sand is used in a wide range of construction materials, including concrete, mortar, render, and many others. Sand moisture is a critical production parameter for sand production companies who distribute raw sand to developers of construction materials. Because the raw sand is often stored outdoors and exposed to the elements, moisture content can vary by the time the sand is ready for processing. Therefore, incorporating methods to make the drying process more efficient can significantly reduce time and energy consumption.