Superior Heat-Resistant Marine Alternators
Featured Product from Kato Engineering, Inc.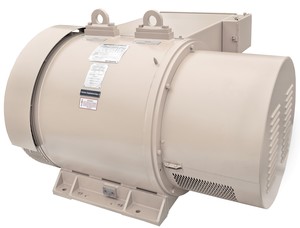 Product Features
Class H Insulation: Our alternators are Class H insulated, meaning we source top-quality materials from trusted suppliers to guarantee a product with superior heat-resistance. The entire rotor-stator system is carefully impregnated with a special insulating coating to protect it against dust and wear. The result: longer life, better performance.
Compact Design: Sometimes, gaining a few inches is critical, especially aboard vessels with limited space. Our alternators designed to provide maximum power with minimum footprint. Our patented cooling and AREP excitation technologies allow us to offer the most compact alternators on the market.
Robust Design: Vibration is the enemy of any rotating machine. In the design phase, our engineering teams analyze the impact of vibrations through finite element modeling, and we provide 3D models of our products to help their integration in gensets or on ships. Internal vibrations are reduced through anti-vibration mounts for sensitive components.
High Motor Starting Capability: Reliable motor starting is a key requirement for marine alternators, to ensure bow thrusters, winches, and rudders get the power they need, when they need it. Our alternators are optimized with digital regulation features allowing soft start and load impact adjustments, and their electrical and mechanical design allows them to sustain 300% nminal load for 10 seconds.
Certifications & Standards
From materials sourcing to final commissioning and maintenance, our whole organization is devoted to quality. Well-designed products meet most marine certificate requirements, but we also customize designs to meet unique or non-standard marine certifications.
All Kato Engineering alternators are manufactured in an ISO9001-2000 environment, and our marine alternators ship with certificates from all major classification societies.