Precision Engineered Components for HVAC
Featured Product from Kelco Industries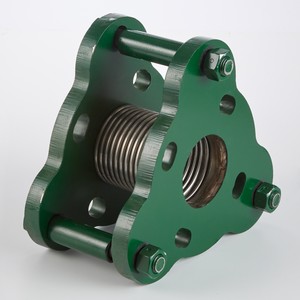 For over 100 years, Flex-Weld, a division of KELCO, has been a leader in the design and fabrication of flexible metal bellows, expansion joints, expansion compensators, metal hose assemblies, expansion loops, and other engineered components
Our products are manufactured in the USA at our facility in Woodstock, IL and are found in hundreds of applications across a wide range of industries. Our precision-engineered components include:
Expansion Compensators
Braided Hose & Assemblies
Expansion Loops
Rubber Expansion Joints
Externally Pressurized Expansion Joints
Internally Pressurized Expansion Joints
Bellows-Type Pump Connectors
General Purpose / Exhaust Assembly
Delegated Design Services
Our Professional Design Review conducts stress and flexibility analysis to ensure that your piping systems meet ASME B31 piping codes. A written report, calculation results, and stress isometric drawings with recommendations will be provided for your project. Stress & Flexibility analysis, together with a detailed Mechanical Piping Review, will ensure that your mechanical system will function as intended for its useful service life:
Design layout, stress analysis, calculations, and submittal
In accordance with ASME B31
Stamped by licensed professional engineer
Product selection
Material certifications
Learn more about Delegated Design Services HERE.
Download our HVAC and Construction Line Card HERE: