Achieve Precise Air/Fluid Flow & Pressure Control
Featured Product from Kelly Pneumatics, Inc.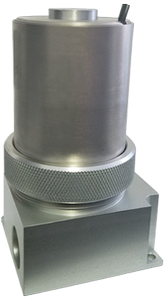 Since 2004, Kelly Pneumatics has designed and manufactured highly accurate proportional valves, pressure regulators, and pneumatic control products. We have worked with thousands of businesses to produce highly customized parts for numerous industries, including medical, alternative energy, test equipment, semiconductor equipment and gas analyzers.
All offered valves can be used in combination with the Valve Driver Board and/or the RS232 Converter Board for very accurate flow control with excellent resolution. All our Electronic Precision Regulators can also be used with the RS232 Converter Board for high-resolution pressure control via a computer or microprocessor.
Applications include pump & compressor control, leak testing, pressure chamber control. Kelly Pneumatics, Inc. (KPI) has the capabilities to meet your most challenging needs. Our staff of electrical, mechanical, and manufacturing engineers combine their years of experience with a creative vision to create customized test fixtures. The benefits to your company in matters of time efficiency and cost effectiveness are immeasurable. Let us be your outsourcing resource for functional test system design