Precision Metal Stamping - Insert Molding Industry
Service Detail from Kenmode Custom Precision Metal Stamping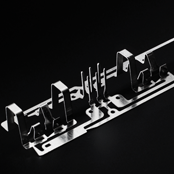 Insert Molding Custom Metal Stampings
Kenmode has been a trusted supplier of tight-tolerance components to insert molding companies for over 50 years, with proven experience in staging, gauging, and measurement to ensure zero defects.
Kenmode produces an array of precision metal stampings for the insert molding industry:
Automotive components
Data communications
Telecommunications
Computers, terminals, and keyboards
Consumer goods and

applicances

Medical devices
Making the Complex Simple for Insert Molding.
Kenmode has been working in partnership with the insert molding industry for years, with a record of success in delivering the most complex part configurations with high performance and high efficiency, for a wide range of applications.
We employ our 3D CAD design and engineering expertise to improve processes and drive down costs from the start.
Capabilities
Kenmode provides comprehensive services from custom design and rapid prototyping through in-house tooling, production, and assembly with specific capabilities beneficial for insert molding applications:
3D tool design
In-house tool build
Precision metal stamping
In-tool machining of round pins
Bandoliering
Compliant pin technology
In-die tapping
Secondary Operations most appropriate for the insert molding industry include:
Pre-plating, post-plating, and spot-plating
Custom packaging
Continuous reel-to-reel stamping and plating with up to 100,000 pieces per reel
Heat treating
Secondary tooling to trim at our facility or yours
Specialty Materials
Kenmode has experience working with a wide range of metal stamping materials especially those most often used by the insert molding industry:
Brass and high-performance copper-based alloys
Pre-plated ferrous and non-ferrous alloys
Aluminum clad copper
Custom shaped wire
Material thickness ranging from .0015 to .125+
Advanced Technology
Kenmode utilizes advanced technology to streamline metal stamping processes and achieve its goal of zero defects.
One of the largest Bruderer and Minster shops in North America
More than 65 presses with speeds up to 1800 strokes per minute
In-die protection systems
In-line vision inspection equipment
Video inspection systems
---