NEW MINIATURE SURFACE MOUNT TEST POINT
Product Announcement from Keystone Electronics Corp.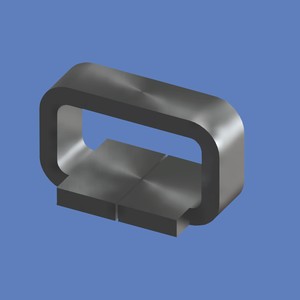 New miniature Test Point is the latest addition to their successful line of SMT Test Points. This new cost saving "mini pad" version is another way to efficiently and safely test PC Boards with out taking up valuable board space.
The symmetrical, flat wire design allows the test point to achieve a high-strength bond with the PCB with a minimal footprint. This low profile test point easily accepts a variety of gripping probes to replace wire-wrap posts and turret terminals making it ideal for testing circuitry on high density PCB packages
This new test point is manufactured from phosphor bronze with silver plating. They can be used in both lead free solder and traditional reflow processes. They are packaged on tape and reel. Cat. No 5019 (1,000 piece reels) and Cat No. 5029 (5,000 piece reels) are compatible with most vacuum and mechanical pick and place assembly systems
Delivery is from stock for all test points through the company's global distribution network. On-line ordering is also available.
A major manufacturer of interconnect components and electronic hardware, Keystone's capabilities include stamping, machining and assembly service. Application engineering assistance for product modifications and special designs are also available. ISO-9001 certified and RoHS compliant, company headquarters are in the USA with offices in Canada, Europe, Australia and Asia.
---