Flowable Cement Underlayment for Flooring Systems
Product Announcement from KOSTER American Corporation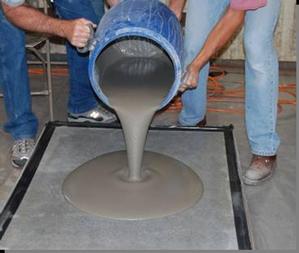 KOSTER AMERICAN VAP I® LEVEL-PRO is a high strength, single component, fast curing underlayment that does not shrink and provides a smooth, level surface ready to receive flooring systems. It has to be mixed with water only and contains organic binders that provide this underlayment with its flowable characteristics and level capabilities amongst other beneficial properties.
LEVEL-PRO can be applied up to 1 1/2" thick in one layer without extension with aggregate and is fit to receive foot traffic in 3-4 hours and floor coverage in 16 hours. LEVEL-PRO'S primary function is to level uneven concrete surfaces on interior slabs to provide an acceptable finish for flooring systems.
Purpose/Use:
KOSTER AMERICAN VAP 1® LEVEL-PRO is designed for interior use in leveling uneven rough concrete, camper problems, plywood floors and smoothing frozen or rained or unfinished slabs. In restoration projects use LEVEL-PRO over ceramic tile, terrazzo and wood to provide a smooth even finish.
Benefits:
Not gypsum based
Fast cure-rapid strength gain (self leveling)
Does not shrink
Tenacious bond to substrate
Can be pumped or poured
Compatible with most adhesives
Can be applied up to 1 1/2" in one layer
Easy to use
Cost effective
Workability at 70°F (21°C), approx 30 minutes
Self curing
---