Rhopoint TAMS™
Featured Product from Konica Minolta Sensing Americas, Inc.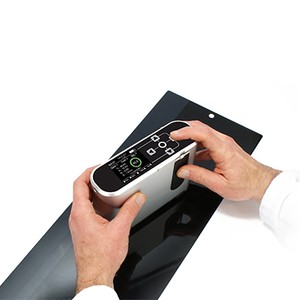 Rhopoint TAMS™
In the automotive industry, color is not the only important parameter to describe a high-quality paint finish. Brilliance (gloss) and smoothness, often referred to as DOI (Distinctness of Image), are equally important. To achieve maximum visual impact, overall surface finish must display both high quality and harmony.
Rhopoint TAMS™, inspired by a four-year collaboration between Rhopoint, Volkswagen AG and AUDI AG, is a new way of quantifying appearance quality. Equipped with new parameters, this innovative new technology mimic human perception of surface appearance quality, providing easy and fast communication of visual appearance information.