Electrical Enclosure Heaters & Humidity Control
Featured Product from Kooltronic, Inc.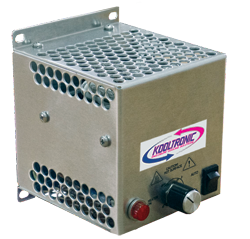 When the relative humidity rises above 60%, condensation will begin to form on the electronics housed within an enclosure. To prevent this dangerous moisture build-up, Kooltronic offers a selection of enclosure fan heaters that help maintain consistent temperatures and prolong the life of sensitive electronics. Several models of high-performance fan heaters and compact PTC heaters are available, and all models are DIN rail mountable.