Electrical Cabinet Cooling Fans & Fan Trays
Featured Product from Kooltronic, Inc.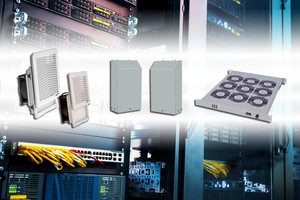 Kooltronic enclosure cooling fans use cool, ambient air to meet your cooling and ventilation needs efficiently and economically. Enclosure fans and fan trays are ideal for electrical control panel applications with minimal static pressure and equipment that can tolerate higher than ambient temperatures. When combined with a low-cost air filter, a Kooltornic enclosure cooling fan provides low-maintenance and effective heat removal for electronic enclosures in clean industrial environments.