Polymers, Elastomers and Rubber Shapes
Featured Product from Kuriyama of America, Inc.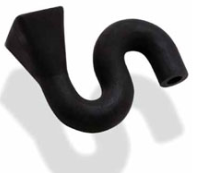 Build a wide range of Shapes without Metal Mold!
Blanks made of rubber materials are machined, cut and bonded by the very latest machines and experienced crafts-men. We can produce a range of rubber materials with variety of shapes to be used for large-sized machines or even small size equipment without a metal mold.