How To Instructions for DEUTSCH Connectors
Product Announcement from LADD Distribution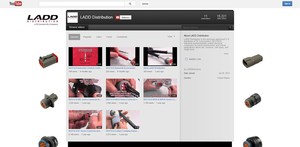 LADD Distribution wants to ensure you have superior performance with DEUTSCH industrial connectors. LADD Distribution offers insertion, mating, and crimping instructions for the common connector series. The YouTube video segments provide step-by-step directions designed to assist with the assembly of DEUTSCH industrial connectors.
Visit our website at www.laddinc.com for in-depth product information.
If you need additional assistance please contact our Customer Service department at 1-800-223-1236.
---