Informational Website ColorChange.com
Product Announcement from LCR Hallcrest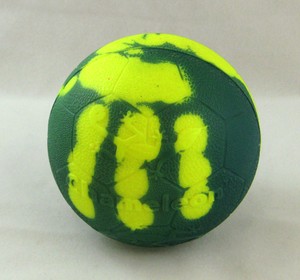 Glenview IL - May 28, 2011 - Today LCR Hallcrest unveiled its new website www.colorchange.com designed to offer insight into the technology surrounding thermochromic color changing graphic materials, specifically leuco dyes, liquid crystals, photochromic inks, permanent change inks and temperature sensitive wax melt materials. The site boasts a streamlined look, simple navigation, videos, and many examples of thermochromic technology in action.
"We've been experiencing a dramatic surge in interest regarding thermochromic material and decided to create an on line source of basic background information on the materials used to create these unique color changing effects dedicating an entire website to this technology", said Rocky Sapienza, Vice President of Operations. "Our customers can now get access to the information they need quickly and efficiently the site not only provides a user-friendly experience but offers insight into how these color changing effects are created. The site is designed to better assist our customers and prospects rather than simply tout our company."
Key features of the site include reviews of significant color changing technologies, corporate and capability videos that clearly summarize the company and its know-how. LCR Hallcrest's core technologies are brought to life with a fast paced narrative that is supported with vivid examples of actual thermochromic applications. Several case studies demonstrate how thermochromics have been used to create graphic interactive communication solutions for a diverse group of challenges, including the packaging and printing industry, medical devices and quality control in food service.
The resource center features a Handbook on Liquid Crystal Technology and several white papers on the use of Thermochromic Liquid Crystals in research and testing that are available for download. Numerous distributors' manufactures and printers of thermochromic labels and materials are listed in the partner's area.

Play Informational Website ColorChange.com Video
---