Antennas for the Growing Mobile Wireless Market
Featured Product from L-com, Inc.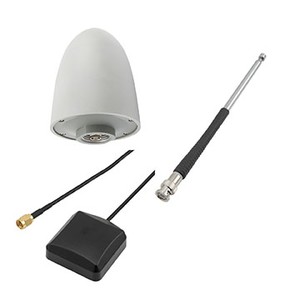 The new HG110TEL-BNC portable UHF antenna provides high performance in the UHF frequency range of 118-174 MHz, is field tunable and features a telescopic radiator and flexible support mast.
"Our new GPS antennas were developed to address the growing need for wireless communications in applications requiring network time synchronization and precision frequency reference. The new UHF antenna addresses the need for a tunable antenna for portable instrumentation and wireless monitoring applications. These new antennas offer the highest levels of performance and durability and are in-stock to address the urgent needs of our customers, "said Mark Miller, Product Line Manager.
L-com's new GPS Antennas and UHF Antenna are in-stock and available for same-day shipping.