Industrial Connectivity Solutions
Featured Product from L-com, Inc.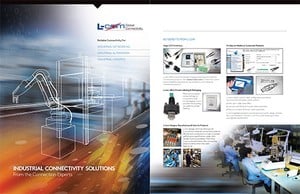 Industrial Connectivity Applications
Industrial applications cover many uses for connectivity products, and they often share similar requirements. They typically operate in extremely harsh environments, under temperature extremes, with exposure to corrosive chemicals and more. Here are just a few of the many possible industrial applications for rugged L-com connectivity products.
• Oil and Gas Industries
• Mining
• Transportation
• Warehousing
• Waste Control