LEMO cable assembly solutions
Service Detail from LEMO USA, Inc.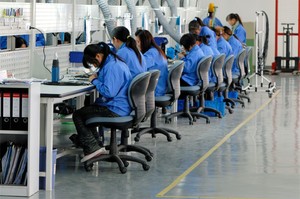 Cable assembly
Receive the same high quality cable assemblies that you've come to expect from LEMO connectors.
Expand the quality of your connector to the cable assembly with LEMO one-stop shop value-added cable assembly services. LEMO's skilled technicians build and test assemblies to your specifications.
LEMO cable assemblies feature:
Electronic, fiber optic, and hybrid connections
100% testing of all assemblies
Small to large volume capacity
Overmold capabilities
Request a Custom Cable Assembly Quote
LEMO cable assembly solutions
View the >>>>CONNECTED magazine by LEMO
Watch>>>LEMO Connectors Company Presentation
About LEMO LEMO is a global leader in the design and manufacture of precision custom connection solutions. LEMO's high quality connectors are found in a variety of challenging application environments including medical, industrial control, test and measurement, audio-video, broadcast and telecommunications. LEMO now offers cable & wire as well as cable assembly services.
Download our Unipole Multipole General Catalog
About Northwire, Inc. Founded in 1972, Northwire Technical Cable (www.Northwire.com) is privately-held company headquartered in Osceola, WI, USA. Northwire markets, designs and manufactures technical and retractile cable and assemblies for diverse applications including broadcast, energy, life sciences, government, industrial, machine vision, architectural lighting, underwater and more.