LA40 HP: high performance 8,000 N linear actuator
Featured Product from LINAK U.S. Inc.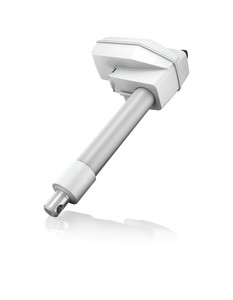 To meet the competitive demands for a high-performance actuator, LINAK developed the LA40 HP. Providing a solid push of 8,000 N and smooth, quick movement of more than 6 mm/sec at maximum load, the LA40 HP is a strong actuator that focuses on value. The LA40 HP was designed for a wide range of applications and is ideal for surgery and treatment tables, dental chairs and hospital beds.
The LA40 HP boasts an IPX6 Washable DURA™ rating, making it easy to clean and ideal for the strict demands of medical environments. With an advanced ratchet-spline, the LA40 HP provides greater safety for both patients and clinicians as it prevents potential crush injuries caused by moving parts.