ACT: touch screen control for hospital beds
Featured Product from LINAK U.S. Inc.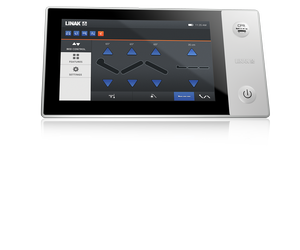 The Attendant Control Touch (ACT) for the hospital and care segment is a control panel with an intuitive, graphical three-level user interface:
Care mode for caregivers and relatives (bed operation)
Extended care mode for caregivers (extended bed operation, features, settings)
Service mode for technicians (advanced settings)
The ACT combines several operations and functionalities in one unit, thereby eliminating the need for several hand controls on the individual bed. In addition, the ACT is equipped with a large screen, giving the user a great overview of all the functions. Software, graphics and front covers can be customised according to customer requirements.

The ACT supports the LINAK OpenBus™ system, offering a high level of customization.