Gauge Glass
Featured Product from LJ Star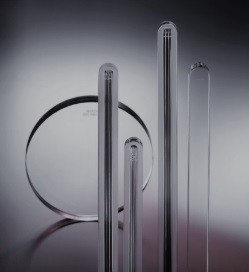 LJ Star replacement borosilicate gauge glass is manufactured exclusively to MIL G 16356-D standards. Gauge glass sizes 1 through 9 are stocked and available for immediate delivery with other sizes available upon request.
MAXOS® gauge glass provides better visual clarity, greater chemical and thermal shock resistance, higher pressure safety factors and is the only gauge glass specifically manufactured to Mil Spec.
LJ Star's direct partnership with MAXOS® Glass provides better technical support, custom solutions and customer support. The new state-of-the-art production facility allows for better quality control, which results in the highest quality available. In fact, the new equipment allows for eight times tighter tolerances than the Military Specification requires, resulting in greater pressure capabilities and safety.