Never Miss a Show Again-Virtual Trade Show Exhibit
Featured Product from LJ Star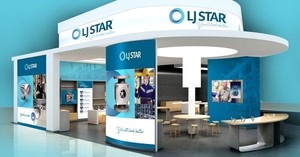 Never Miss a Show Again – LJ Star Launches Interactive Virtual Trade Show Exhibit
Thinking about going to Pack Expo or Interphex but don't have the time or travel budget? Still want to find out what's new, or ask questions about new LJ Star technology?
There's no substitute for face-to-face conversation, of course, but if that's not possible LJ Star has created the next best thing – its new Virtual Trade Show Exhibit!
Many things have been changed by the pandemic, and that certainly includes trade shows. But in truth, trade show attendance has been undergoing a transformation for many years. While it used to be that the only way to learn about new products or technologies was to fly to a convention center and spend a few days walking a trade show floor, today it's possible to gather much of that information online.
Take a trip to see LJ Star today, by visiting its Virtual Trade Show Exhibit.