New approach to hygienic process observation
Featured Product from LJ Star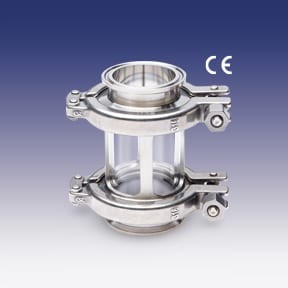 The new Clamp Type Sterile Visual Flow Indicator, or CT-SVFI, represents an innovative new approach to hygienic process observation, delivering better hygienic control, lower maintenance costs, and faster, more consistent installation… all from a single device. The patent pending design of the CT-SVFI prevents o-ring compression issues that lead to contamination associated with conventional screwed or threaded designs.
Rather than rely on threads and screws, the CT-SVFI uses sanitary clamps to secure the sight glass assembly. The clamp's mechanical stop design applies precisely controlled compression to o-rings to eliminate the gasket warping and any o-ring intrusion that can trap bacteria and contaminants. This greatly mitigates the risk of contamination build-up, reducing cleaning issues and frequency.
The engineering-optimized design also offers quick and easy assembly and disassembly that threaded designed visual flow indicators simply can't match. The clamp connection eliminates the need for additional tools or specialized installation equipment. Polished stainless steel sanitary clamp connections are standard with an orbital weld; Swagelok TS, flange or union connections are available as special order items.