Powerful and Compact Tank Illumination
Featured Product from LJ Star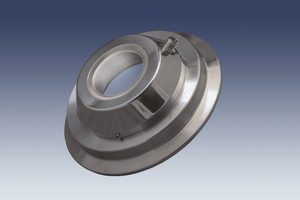 L.J. Star extends its popular MetaClamp® and METAGLAS® sight glass window technology with new LED lighting technology that provides the industry's strongest and most compact solution available for viewing inside tanks and vessels.
Designed for sanitary/hygienic applications in pharmaceutical, food/beverage, brewery and biotech industries, the new MetaClamp® LED Ring Light Series SGL is a powerful yet compact illumination system that provides both illumination and viewing through the same window.
This unique combination sight/light glass incorporates the L.J. Star MetaClamp® system with METAGLAS® safety windows. They can be used to view the interior of either new or existing sanitary processing equipment.