AC Hall Measurement
Featured Product from Lake Shore Cryotronics, Inc.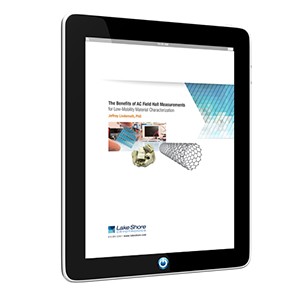 The traditional DC field Hall measurement methodology, while sufficient for studying a wide range of materials, is limited to measuring Hall mobilities down to about 1 cm2/V s—making it impossible to measure materials that are characterized by very low mobilities.
This white paper explores the use of the AC field Hall measurement method for expanding the measurement range. It examines the DC and AC field Hall protocols then provides examples of AC field Hall used for analyzing:
Transparent oxide materials

Micro-crystalline silicon materials

Bismuth vanadate (BiVO

4

) metal oxides

Various other materials
Read more about the AC field Hall method—download the full paper now!